Come and join us
Enjoy a day out at Rutland Garden Village and support small businesses in Rutland and surrounds ...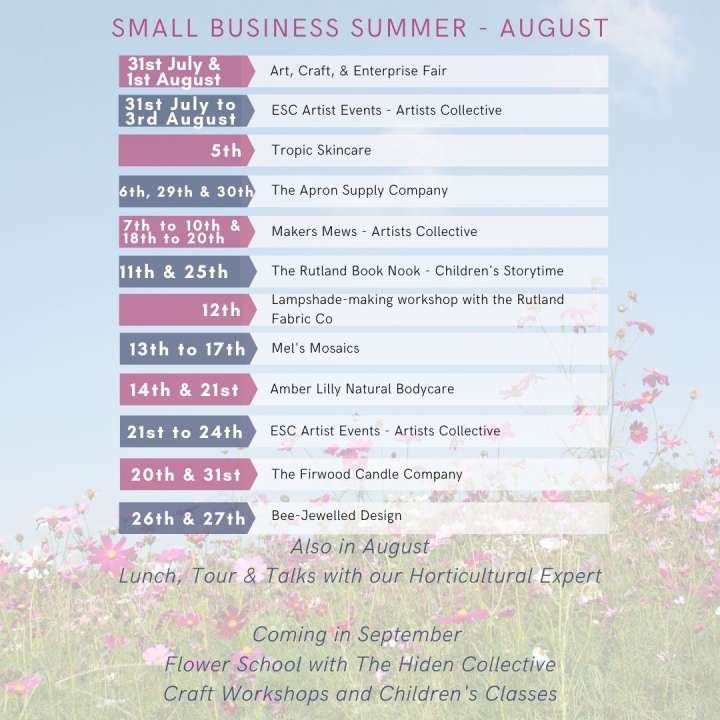 At Rutland Garden Village we want to do what we can for local enterprise. We have a large site, great footfall, and a genuine desire to work collaboratively with other businesses, producers, artists, artisans and crafters.
To that end we will also be holding an Art, Craft, & Enterprise Fair on Saturday 31st July and Sunday 1st August 2021.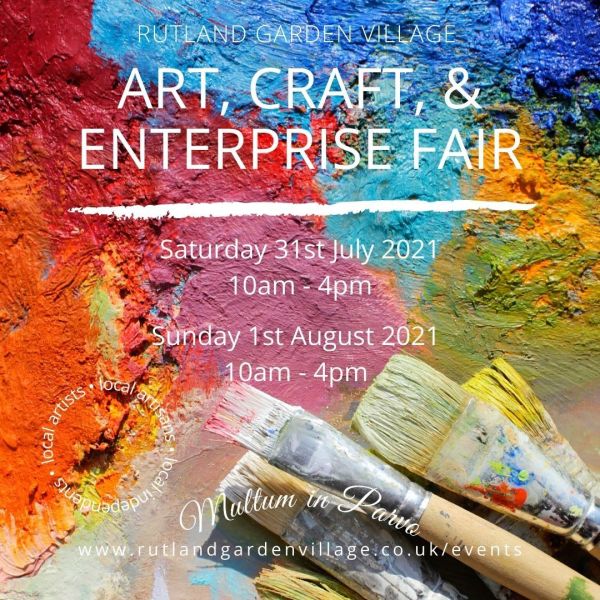 Would you like to take part in any of these events?
Rutland Garden Village has launched a new initiative in support of independent local businesses throughout the months of July & August 2021. Over the course of the summer, we are opening our site to independent local businesses who would like to showcase their products, their work, their art, hold a workshop or demonstration.
We're talking about businesses, entrepreneurs and sole traders from Oakham, Peterborough, Corby, Stamford, Uppingham, Wansford Leicester, Melton Mowbray - and anyone in the local area.
Anybody interested in getting involved with Small Business Summer or taking part in the Weekend Fair should contact Miranda Jones at the Garden Village via email by email at collaborate@rutlandgardenvillage.co.uk or call 07506 902504.
There will be no charge to any business wishing to get involved.