The Gardener's garden centre and much, much more!
Nestled in the heart of Rutland near Oakham, you'll find everything you need for your garden and outdoor living space available online and in-store. If you're living locally, then pop in for a tasty bite at our Garden Village Café and browse our specialist shops for some unique goodies. Note: We're Covid safety-aware. (Info here)
Mega savings in-store ... new products galore!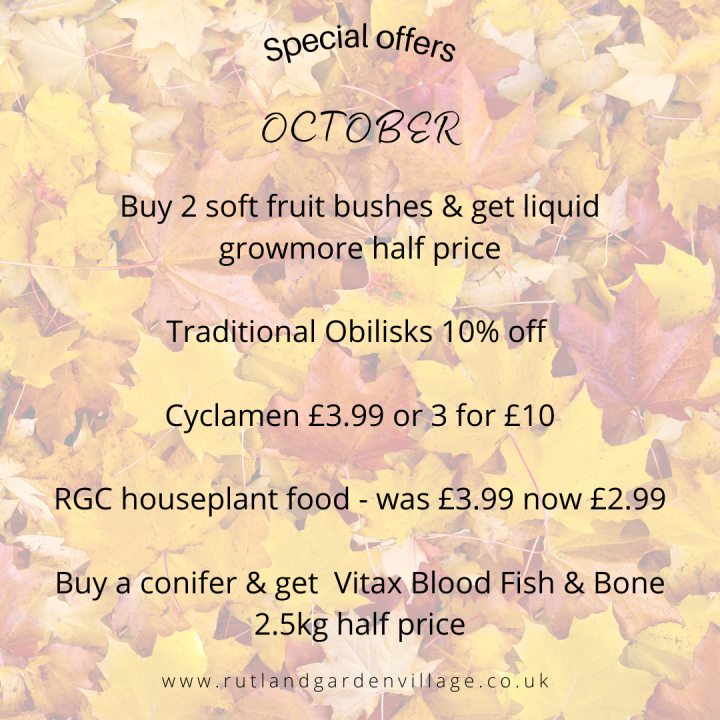 ► Garden Village Café now open 7 days a week for indoor and outdoor dining.
► New Annie Sloan Wall Paint has arrived and available to buy in store and on our online shop.
► Get in the mood for pumpkin carving season! Pumpkins are in stock and available to purchase at the garden centre, for £2.99.
► We're excited to announce a new partnership with Rigby and Rover Dog Grooming, situated in our garden centre
► Peat-Free Wool Multipurpose, Peat-Free General Multi-purpose and peat-free coir blocks are still in stock
► Interested in showcasing your talents at our next Arts, Craft and Enterprise Fair? Please visit our Events page for more details.
► UK-wide delivery now available on most products